I want to share with you the dollhouse kit I received from RoLife last year.
The "Miller's Garden" dollhouse kit seems like a great background for my Nendoroid Photography.  I modified some parts and repainted the whole kit.
You can actually see how I changed each part in my video. The video of how I made the Miller's Garden is also uploaded to YouTube, make sure to watch it to give you plenty of ideas! (Also, if you haven't subscribed to my channel make sure to follow me there to get updated on my projects.)
Here are the pictures, enjoy the tiny details of Robotime Rolife DIY House Miller's Garden!
I also added fake grass and made a wooden deck on the house patio. Since I made this in December, I made a DIY paper poinsettia plant for the garden. Just perfect for the season.
I also modified the fence of the dollhouse. I have seen some of my fellow Nendoroid collectors build this and I am so amazed to see the different styles that they made.
Anything about garden plants and flowers reminds me of my mom in our family home. She loves them soo much, she actually designed our garden.
Building this kit brings out the creativity in me because of my mom's skills in gardening and landscape. I love that this Rolife DIY kit gives you the option to modify them.
In an alternate world, Nendoroid Mikasa (Shingeki No Kyojin / Attack on Titan) loves reading the book in the garden. Enjoying the December breeze.
Brrrrr..
At night…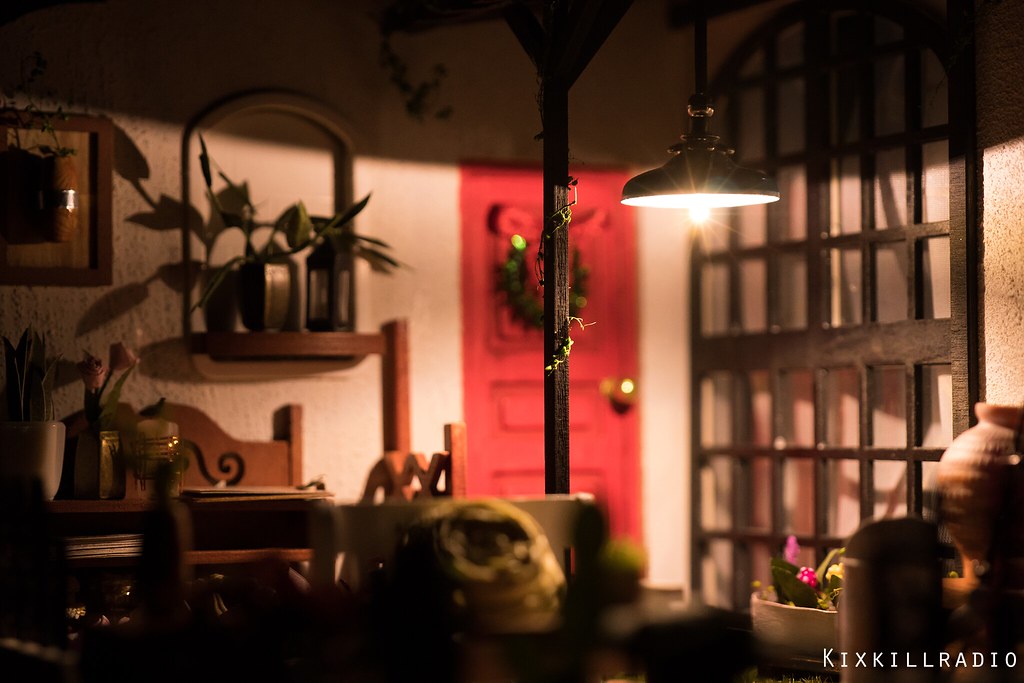 It seems quiet.
That's all for today guys!
---
BUY THE DOLLHOUSE HERE: https://czmx.tech/v?IEAFJU
All photos shot using sony a6500 + fe 50mm f2.8 macro / 90mm f 2.8 G Macro