I got this cute figure a couple of weeks ago and it's one of the Cu-poche figures that I am really excited about. After watching the anime "Chūnibyō Demo Koi ga Shitai!", I really hoped that someone would make a chibi figure of Rikka and Dekomori and Kotobukiya has answered my prayers. Yes! My heart jumped in delight when Kotobukiya sent me another adorable figure. Thank you very much! ❤
This set was also featured on Kotobukiya Facebook page, check them out here.
In today's post, I am going to show you various poses of Cu-poche Rikka Takanashi by Kotobukiya. 

She comes with 3 face expressions: Smile face, an expression that seemed she's up for battle and the "Oh no" face . The eye patch can also be removed.

Of course, Rikka wouldn't be the Tyrant's Eye without her famous weapons: Schwarz Zechs prototype Mk-2 which can be displayed either in gungnir or schwarzschild mode. Also includes Mauser military and optional hand parts.
When Kotobukiya announced her release many months ago, I planned to shoot her in a club room setting where Rikka and her friends from the Far Eastern Magic Nap Society club often hangs out.
Unfortunately, I couldn't get a material best fit for the magic star circle so I skipped that part and placed the kotatsu instead.
Behold the owner of the Tyrant's Eye, the main protagonist and super cute Rikka Takanashi!
"Contract Complete!"

Rikka's aho-ge and side ponytail are both posable.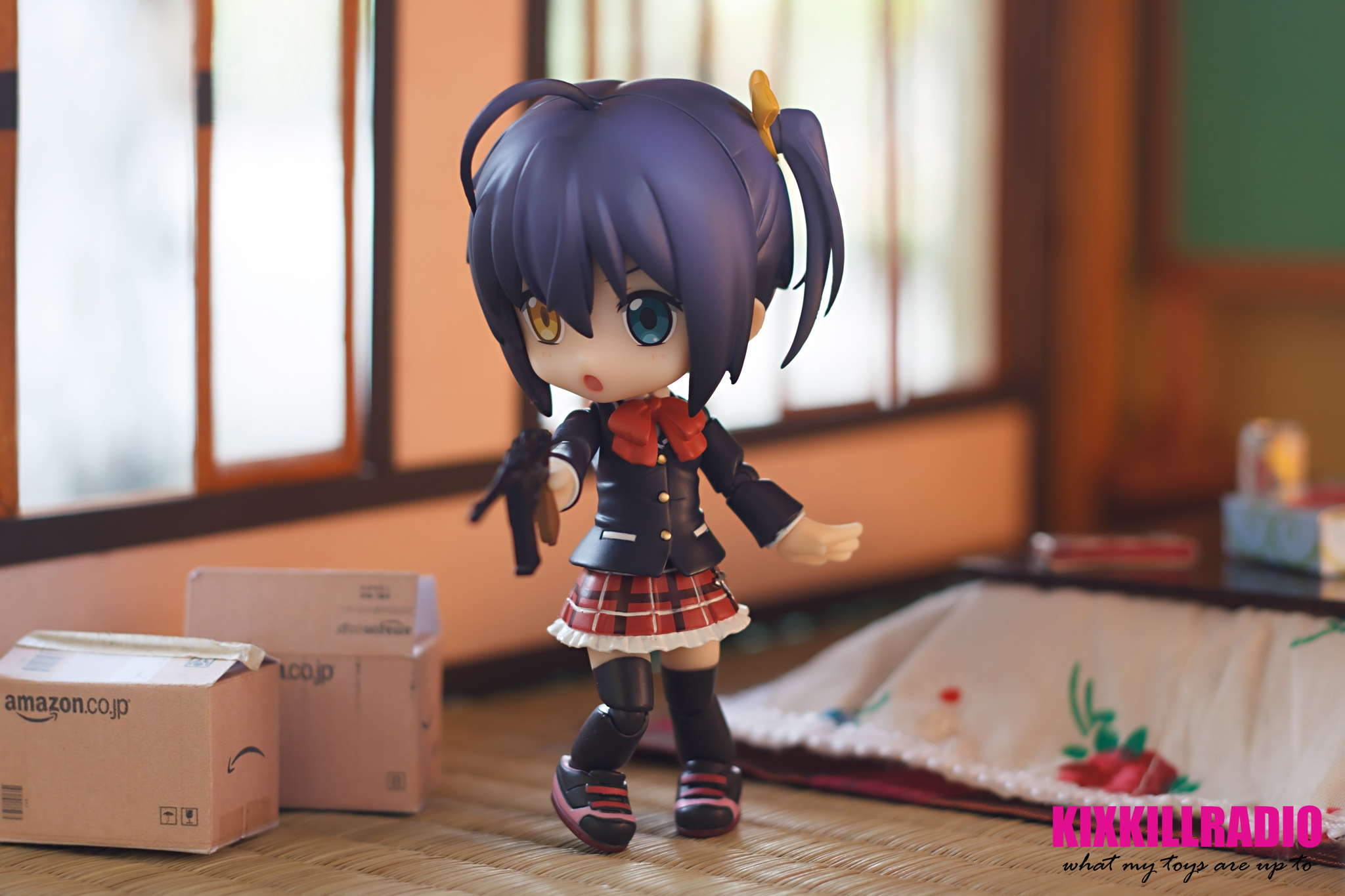 Rikka without the eye patch.

I like her better with the patch though. :3

Aside from her Schwarz Zechs prototype Mk-2, she also has this Mauser c96 weapon. She looks really cool!
"Banishment this world!"
I really hope Kotobukiya will also make a Cu-poche Yuuta Togashi so I can shoot a lovey dovey scene of the two. :3
I am loving this figure really much. She has all the cutest face expressions and accessories. You can still get your Cu-poche Rikka Takanashi here, hurry before the stocks run out!